U poslovnom prostoru zgrade sa 13 katova došlo je izljeva vode na drugom katu . Curenje vode pojavilo se u dva poslovna prostora na drugom katu iz knauf spuštenog stropa i to u većoj količini. Mjesta curenja su u različitim prostorijama i to na udaljenosti jedno od drugog deset metara .


Infracrvenom termografijom vidljivo je da je najveće curenje oko vertikale u lijevom kutu prostorije a sve ostalo je kretanje vode po knauf profilima ispod stropnih ploča i izlaz na različitim mjestima u prostorijama.
Snimanjem vertikale na katu iznad mjesta najvećeg curenja vidljivo je da voda samo prolazi treći kat unutar vertikale a mjesto curenja je još više.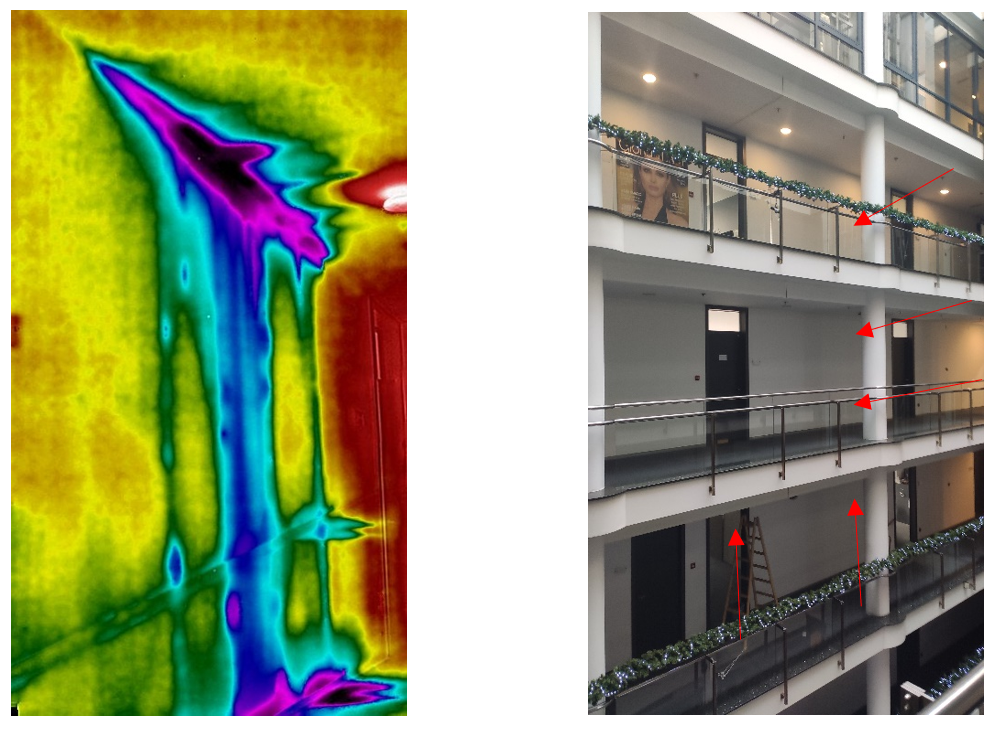 Na četvrtom katu vidljivo vlaženje je na vertikali od strane hodnika i od strane poslovnog prostora
do visine 1 metar te je to mjesto najviše vidljive vlage i mjesto uzroka curenja vode.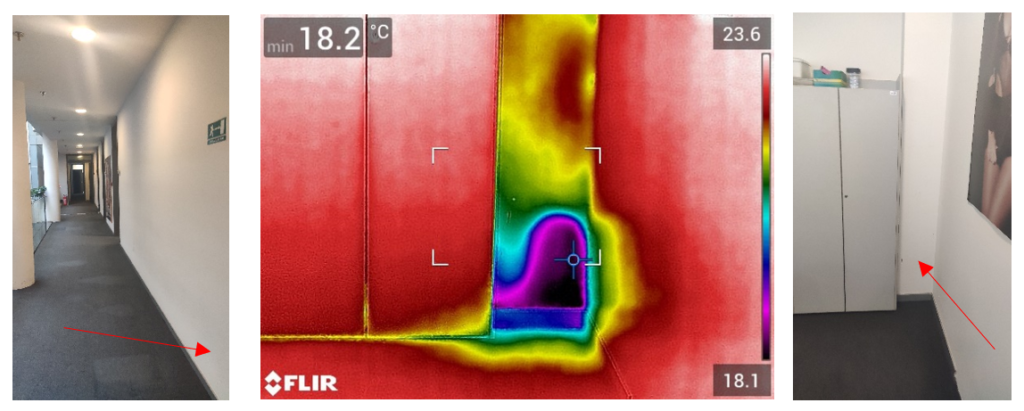 Na zidu vertikale iz poslovnog prostora otvorili smo knauf i kamerom za teško dostupna mjesta snimili točno mjesto curenja na cijevi odvoda oborinskih voda sa ravnog krova udaljenog šest katova iznad mjesta curenja.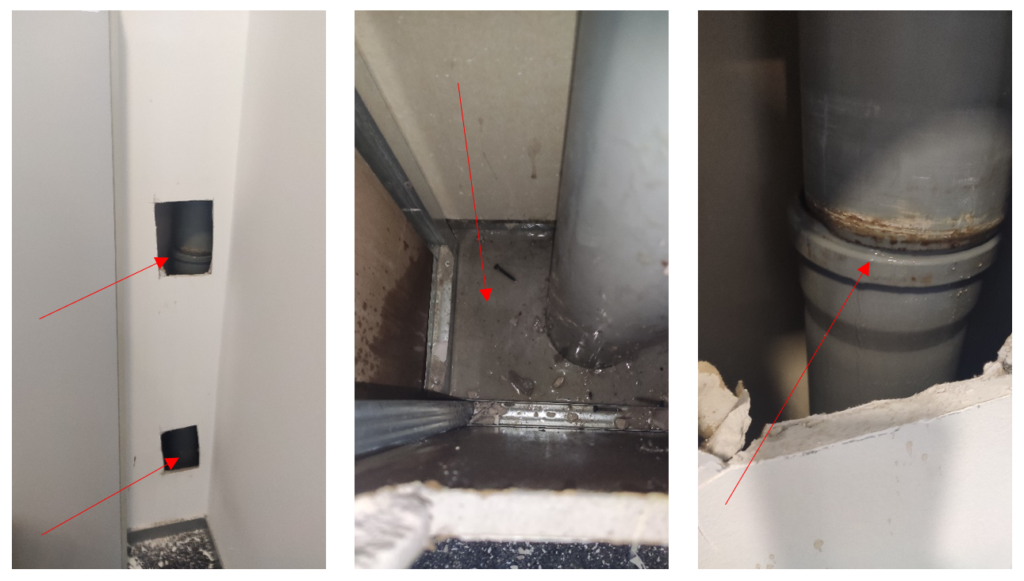 Uzrok izljevu vode je cijev odvoda oborinskih voda sa ravnog krova koja se zbog učestalih potresa na području Zagreba pomaknula , izvukla , iz spoja i voda iz cijevi se izljevala u otvor vertikale i vlažila tri kata ispod mjesta izljeva .
Od mjesta vidljivog izljeva vode na drugom katu do mjesta uzroka izljeva na četvrtom katu infracrvenom termografijom pratili smo kretanje vode unutar knauf konstrukcije zida iako vlaženje nije bilo vidljivo okom na trećem i četvrtom katu . Točnost mjesta detekcije uzroka bila je kroz tri kata do vertikale i to na samo 0,5m2 .